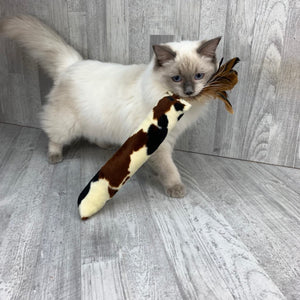 Catnip Kicker with feathers
A kicker cat toy filled with polyfill and a bell.
The tail is made out of rooster feathers.

There is also a generous amount of homegrown organic catnip in the kicker.
The strong velour fabric part is about 25 cm long. The feather tail is about 12 cm long.