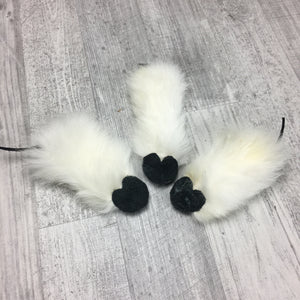 Flat mouse
These are rabbit fur pieces (purchased from the food industry) with a leather face and leather tail.

Cats love to play with our furry toys as they adore the smell of real fur. There is no need of adding catnip into these toys, the fur is luring enough.
The price is per piece.