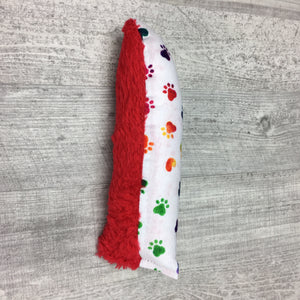 Valerian stinkies, 5 pack
This is a 5 pack of our famous valerian stinky cigars. 
Stiny cigars are toss toys / kicker toys in the form of cigars. They are made out of flannel or cotton fabric combined with wellness fleece. Each one is filled with polyfill and a generous amount of stinky valerian roots. 
Cats love to play with our original stinky toys as they adore the smell of valerian. 
Available in a variety of colors, please let us surprise you with a combo of 5 different colors.